Affiliate Disclaimer

Some of the links in this post are affiliate links. This means if you click on the link and purchase the item, I will receive an affiliate commission at no extra cost to you. All opinions remain my own.
In today's digital landscape, market research plays a pivotal role in helping businesses sharpen their competitive edge. Individuals can now contribute to this venture through platforms like Respondent, earning money while sharing their opinions and experiences in online research. Respondent connects companies with potential research participants to gather valuable insights for their research projects. 
This article provides an in-depth review of Respondent, shedding light on how one can capitalize on this platform to earn money through online research. Whether you're aiming to make some extra cash or immerse yourself in the domain of online market research studies, Respondent emerges as a platform worth considering.
In this review, we will unpack the features, gauge the ease of use, analyze the earning potential, and evaluate user satisfaction associated with Respondent.
Unlocking the Potential of Respondent for Online Earning
Delve deep into the world of Respondent and discover how this cutting-edge platform can bolster your earnings through online research. From setting up a profile to participating in a wide array of research studies, Respondent offers a myriad of opportunities tailored for individuals eager to earn extra cash.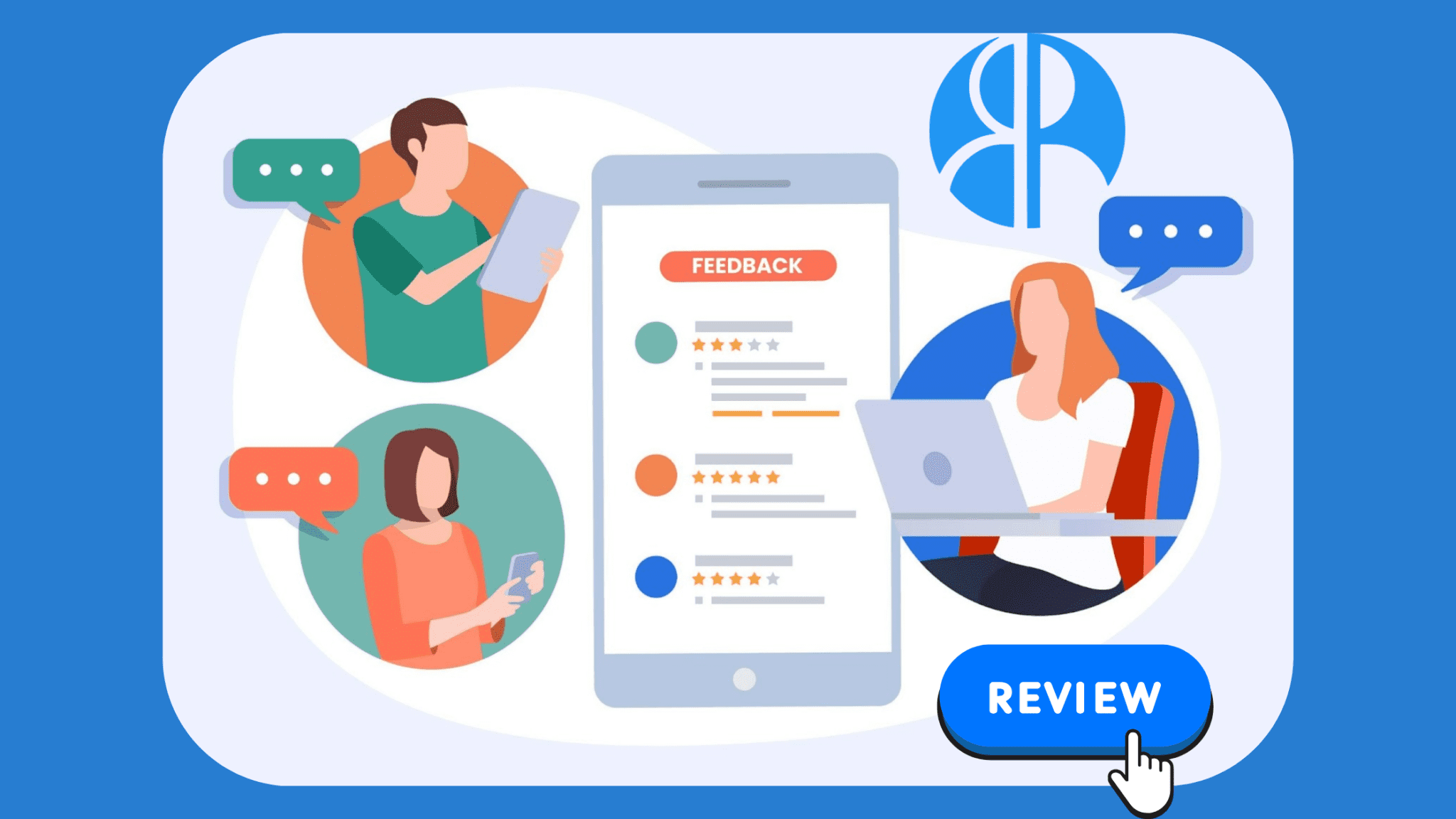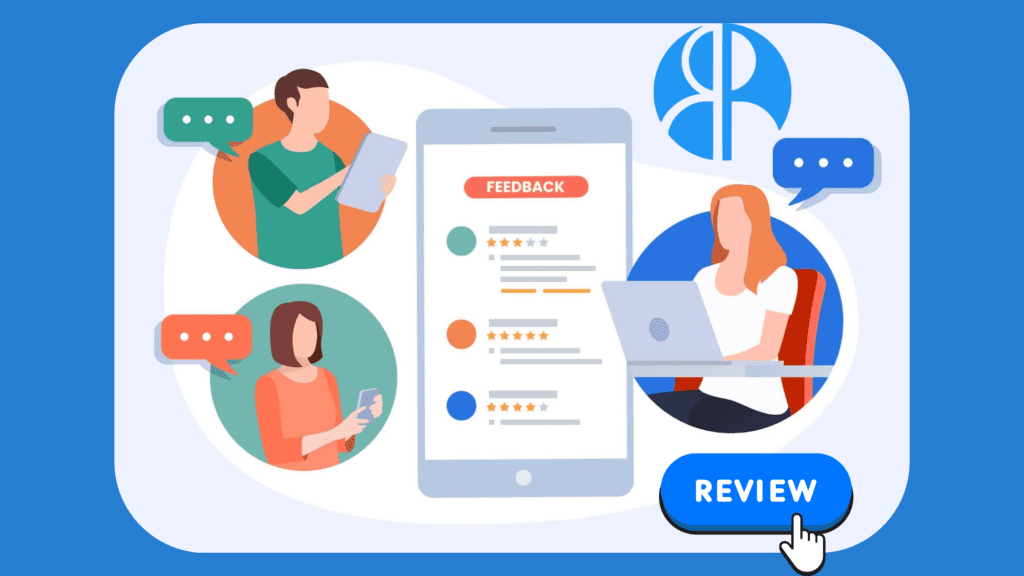 Your First Glimpse at Respondent
Ready to Dive In?
Dive deeper into the review to fully harness Respondent's potential for your financial growth.
Respondent offers a legit way to earn money by participating in market research studies.
Setting up a Respondent account is straightforward, requiring basic profile information and verification.
Consistency in checking for new projects and optimizing your profile increases the likelihood of being matched with studies.
Various types of studies are available, each with different pay rates.
Respondent pays via PayPal or gift cards, after deducting a small fulfillment fee.
Respondent's user-friendly interface and supportive customer service enhance the overall experience.
Introduction to Respondent
What is Respondent?
Respondent is a platform that bridges the gap between companies seeking market research and individuals willing to provide their insights. It's a mutually beneficial setup where businesses get the feedback they need, and individuals get paid for their time and opinions. The essence of Respondent lies in its ability to facilitate both online and in-person consumer research studies, catering to a wide array of topics and industries.
Significance of Market Research
In a competitive market, understanding consumer behavior and preferences is crucial for businesses to stay ahead. Market research studies provide that crucial data, enabling companies to tailor their products or services to meet consumer needs better. Respondent plays a vital role in this ecosystem by providing a platform where individuals can participate in these studies and earn extra money.
Features of Respondent
Respondent provides a range of features designed to facilitate a smooth user experience for both researchers and respondents. Here's a breakdown of the notable features:
Easy Sign-Up Process:
The platform provides a straightforward sign-up process, requiring basic information and a verification step to get started.
Diverse Study Opportunities:
Respondent offers a variety of studies including in-person, remote, and unmoderated studies, catering to a broad spectrum of interests and schedules.
User-Friendly Interface:
The platform's intuitive interface makes it easy to navigate, find, and apply for studies that align with your interests.
Secure Payment Processing:
Respondent ensures a secure payment process, with payments being made via PayPal or gift cards, allowing you to conveniently receive your earnings.
Profile Matching Algorithm:
The platform employs a sophisticated matching algorithm to pair you with studies that align with your profile, increasing the likelihood of being selected for studies that interest you.
Referral Program:
You can also earn extra by referring others to the platform, with a bonus being awarded for each referral who completes their profile and earns a minimum amount.
Responsive Customer Support:
Responsive customer support is available to address any concerns or queries you may have as you navigate through the platform.
Informative Blog:
Respondent's official blog is a valuable resource that provides tips and insights on how to maximize your earnings on the platform.
Transparent Fee Structure:
A clear fee structure is provided, detailing the small fulfillment fee deducted from each completed study.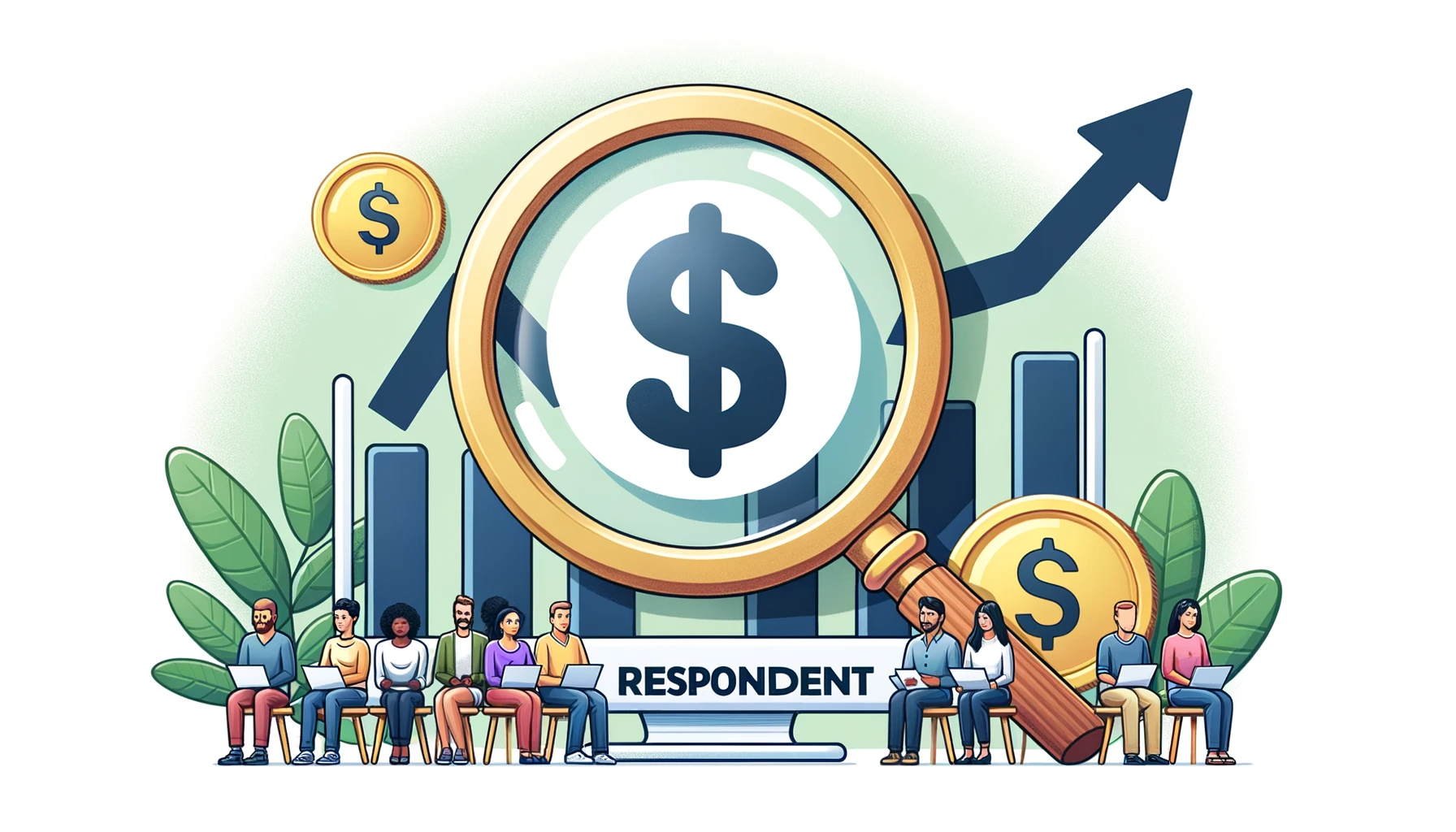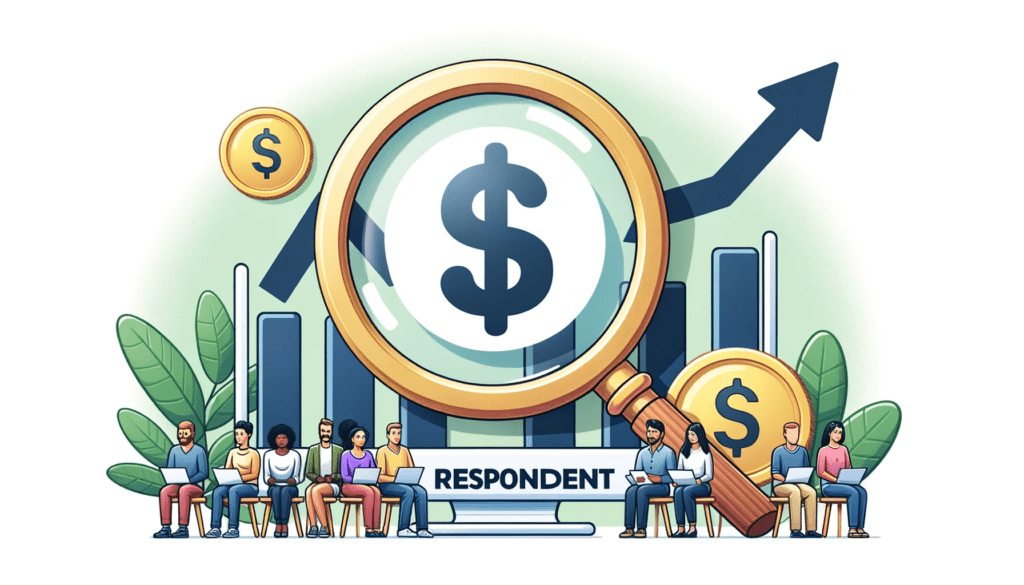 Setting Up Your Respondent Account
Creating a Profile
Creating a profile on Respondent is the first step towards earning money on the platform. In reviewing the platform, the account setup process was found to be straightforward and user-friendly. Here's a simplified breakdown of the process:
Visit the Respondent website
Click on "Sign Up" and fill out the necessary details including your work email address, phone number, and LinkedIn account (if applicable).
Provide a brief description of your professional background, skills, and interests, as this will help in matching you with relevant online research studies.
| Field | Description |
| --- | --- |
| Email Address | Used for login and communication. |
| Phone Number | For account verification and study notifications |
| LinkedIn | Helps in matching with relevant studies |
For comparison, platforms like Swagbucks and Survey Junkie offer a lower average payout, demonstrating Respondent's superior earning potential for the time invested.
Verifying Your Account
Once you've filled in your details, you'll need to verify your account through a text message or an email sent to the provided contact details, ensuring you're a good fit for the platform. Verifying your account ensures that you're a real individual, which in turn, increases your chances of being matched with relevant studies.
Setting Preferences for Research Studies
After verification, you can set your preferences for the types of studies you are interested in. This step is crucial as it helps Respondent's matching algorithm to pair you with studies that align with your profile and preferences.
Indicate your availability for in-person studies, remote studies, or both.
Specify the industries or topics you are interested in.
Set your hourly rate expectation for participating in studies.
This table below provides an overview of the different types of studies you might come across on Respondent:
| Type of Study | Description |
| --- | --- |
| In-Person Studies | Conducted face-to-face, often in a market research facility. |
| Remote Studies | Conducted online, allowing for a flexible schedule. |
| Unmoderated Studies | Conducted without a moderator, often through online surveys. |
Overview of the Matching Algorithm
How Respondent Matches You to Studies
Respondent employs a sophisticated matching algorithm that sifts through the myriad of available studies, including online research opportunities, to find the ones that resonate with your profile and preferences. The more detailed and accurate your profile information is, the higher the chances of being matched with relevant studies.
Profile Completeness: Ensure your profile is complete and up-to-date with all necessary basic information.
Matching Criteria: The algorithm considers your demographic information, professional background, and study preferences.
Notification: Once matched, you'll receive a notification, either through text message or email, informing you of the opportunity to participate in a study.
The journey from setting up your Respondent account to getting matched with studies is seamless, provided you follow the steps diligently and keep your profile updated. Respondent's platform is designed to ensure that both researchers and respondent participants find the right match, making the market research process effective and rewarding for all parties involved.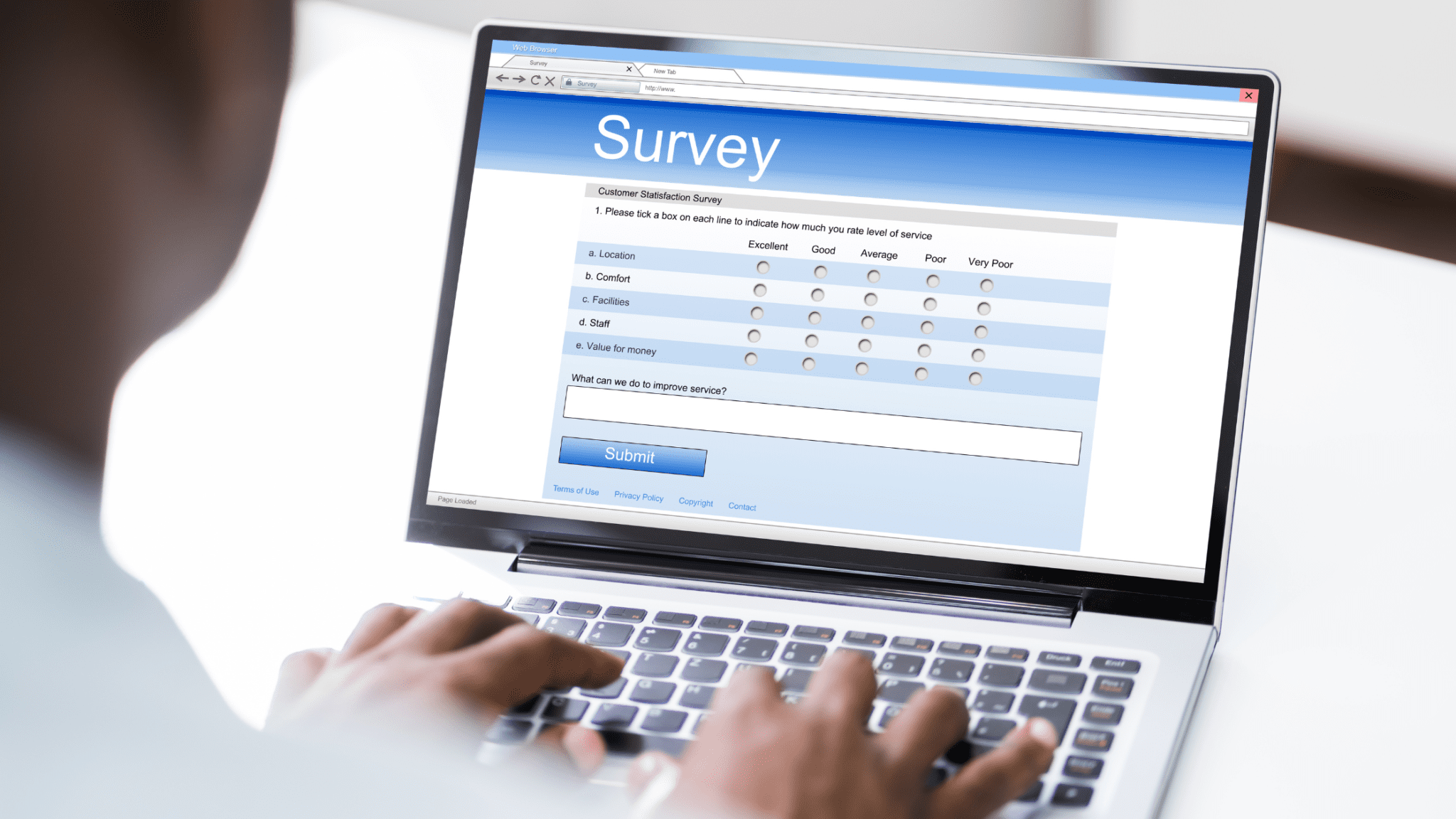 Earning Potential with Respondent
Average Earnings Per Study
This review revealed that participants on Respondent can earn real money. On average, participants earn between $60 to $140 per study, by engaging in online research depending on the complexity and duration of the study. This extra cash can be earned in your spare time. This earning potential is significantly higher compared to other online survey sites where the average payout is around $5 per hour. 
| Study Duration | Average Earnings |
| --- | --- |
| 30 – 60 minutes | $60 – $140 |
| 1 – 2 hours | $100 – $200 |
Additionally, according to a review on The Work at Home Woman, most surveys on Respondent take between 30-90 minutes. Another source, The Wise Half, mentions that once you pass the respondent survey and participate in a simple research study, earnings range from $25 up to $200, with study lengths varying from 15 minutes up to 120 minutes.
Excited about the earning potential? Join Respondent now and start making money with online research.
Types of Studies and Their Pay Rates
Respondent offers a variety of types of studies, each with different pay rates, catering to a broad target audience interested in online research. Here are some common types of studies you might come across on the platform:
In-Person Studies: These are face-to-face sessions conducted at a specified location, often paying higher due to the in-person engagement.
Remote Studies: Conducted online, these studies offer more flexibility and are perfect for those looking to participate from the comfort of their homes.
Unmoderated Studies: These are self-paced studies without a moderator, often in the form of online surveys or tasks.
| Type of Study | Average Pay Rate |
| --- | --- |
| In-Person Studies | $100 – $200 |
| Remote Studies | $60 – $150 |
| Unmoderated Studies | $20 – $50 |
Maximizing Your Earnings
Being Consistent in Checking for New Projects and Suggested Projects
One of the keys to maximizing your earnings on Respondent is to check for new projects consistently. Respondent regularly updates its platform with new studies, and being proactive in checking for these opportunities will increase your chances of being selected.
Check the platform daily for new projects.
Turn on notifications to be alerted of new opportunities.
Respondent's blog highlights a great way to make even more money on Respondent by participating in Respondent's referral program, where you earn a $20 bonus for each person you refer who completes their profile and earns a minimum amount. You can learn more about this program on Respondent's official blog.
Get started with Respondent's referral program by signing up here.
Enhancing Your Profile to Get More Matches
A well-curated profile can significantly increase your chances of being matched with studies. Ensure that your profile accurately reflects your industry expertise, interests, and availability.
Update your profile with any new skills or experiences.
Keep your hourly rate expectations realistic to increase your chances of being matched.
Tips for Qualifying for Studies
Qualifying for studies can sometimes be a hurdle. However, with the right approach, you can increase your chances of selection.
Ensure that your profile information is accurate and up-to-date.
Respond promptly to screening surveys and study invitations.
| Tips for Qualification | Description |
| --- | --- |
| Accurate Profile Information | An accurate profile increases your chances of being matched to studies. |
| Prompt Responses | Prompt responses to invitations show your eagerness and availability. |
| Realistic Hourly Rate | A realistic hourly rate makes you an attractive candidate for researchers. |
Payment Process
How and When You Get Paid
Respondent offers a straightforward payment process, allowing you to receive your earnings via PayPal account or gift cards, after deducting a small fulfillment fee. Once you complete a study, the payment will be processed, and you'll receive your earnings minus a small fulfillment fee.
Payments are usually processed within a week of study completion.
| Payment Method | Processing Time |
| --- | --- |
| PayPal | Within a week |
| Gift Cards | Within a week |
In a review on Side Hustle Nation, it's mentioned that unlike most online survey companies, Respondent actually pays "real" money for participating in studies, with the potential to earn $100 an hour or more, depending on your profession.
Respondent's Fulfillment Fee
Respondent charges a small fulfillment fee for each completed study. This fee covers the cost of using the platform and ensures that it continues to provide a secure and efficient environment for both researchers and participants.
The fulfillment fee is a small percentage of the study payout.
Details on the fee structure can be found on the Respondent website.
Ready to earn real money for your opinions? Sign up for Respondent and get paid for participating in market research studies.
Frequently Asked Questions
During this review, several common questions about Respondent emerged, which are addressed in the FAQ section below.
Conclusion
Based on our review, Respondent emerges as a reliable and lucrative platform for individuals interested in participating in market research studies. The straightforward setup process, diverse study opportunities, and substantial earning potential make it a standout choice in the realm of online market research platforms.
Unlock the Future of Online Research Earnings

With Respondent
Ready to elevate your earnings game? Discover the full potential of Respondent for yourself.
Respondent Review
Review Highlights
The Respondent platform emerges as a substantial conduit for individuals looking to earn by participating in market research studies. This review sheds light on the straightforward account setup, diverse range of studies, and the reliable payment system, underscoring Respondent as a legitimate and fruitful avenue for those eager to contribute their insights for monetary rewards. With an average earning potential between $60 to $140 per study, and a user-friendly interface, Respondent not only bridges the gap between businesses and insightful individuals but does so in a manner that's accessible and profitable. Through consistent engagement and profile optimization, the platform holds promise for individuals to not only earn but also learn from the myriad of topics explored in the studies. The journey from signing up to cashing out is delineated as seamless, marking Respondent as a noteworthy player in the online market research realm. The review encapsulates the essence of Respondent, portraying it as a worthy contender for those looking to delve into online market research.